heard it through the wiretap
Dec 22
Glassjaw. Yep.
I reviewed this the other day, and am just throwing a streaming link out there now. This is one of the best post-hardcore/screamo albums to come out this year, so check it out. Click the title. 
[video]
Dec 21
Lovely. 
Review : Glass Giant - EP
Summary : The sound of a band who know where they're going. 
To the untrained ear, Glass Giant may appear to be nothing but a La Dispute clone, but scratching beneath the surface reveals a confident, sincere EP that can be ranked alongside the many other fantastic 2011 post-hardcore releases. 
My initial thought process went something like this; '..dude, these vocals remind me of La Dispute and meWithoutYou'. At times, the cadence is so eerily similar to Jordan Dreyer's that you'd be forgiven for thinking that you were listening to unreleased tracks from Somewhere at the Bottom of the River Between Vega and Altair. Fortunately, Glass Giant separate themselves from their peers by embracing diversity and experimenting with different aspects of hardcore and metalcore in the 11 minute running time. 
Indeed, the bands' constant shifts in tempo and emotion are noteworthy, which is very encouraging for future releases. Sometimes, fierce waves of guitar riffs and pounding drums accompany full-on screams. At others, the amps takes a back seat to make way for a spoken monologue over a post-rock soundscape. By the end, I was happy (and relieved) that the vocal range on show was much wider than I originally thought it would be. 
That's not to say there aren't issues. Things occasionally feel a little unfocused, particularly on Between The Devil and the Deep Blue Sea, and the bands' influences do have a tendency to show perhaps a little too obviously. 
However, that's not to say that Glass Giant haven't crafted a strong EP here. The tight instrumentals, youthful ambition and earnest delivery combine to result in what is a fine post-hardcore release. Things never feel forced or fake, and if they continue to develop their sound, they have every chance of creating a remarkable full length in the future. 
Review by Isaac Powell.
Dec 20
Review : Barrow - Being Without
Summary : Barrow have created an album that is both refreshingly original yet unashamed of channelling it's influences. 
Being Without is a difficult release to pigeon-hole. Gone are the days where an album is clearly ambient drone, or clearly post-punk revival, or clearly whatever other sub genre you wish to imagine (or invent). Bands like North Carolina quartet Barrow have to make it difficult on us reviewers, taking elements from various genres and fusing them together to create something entirely different altogether. Thankfully, they make it work. 
The opening track, Where Was I, gives a good indication of what awaits. Starting out with an instrumental picking melody, things quickly come alive in the form of a more traditional post-hardcore section. There are some clean & harsh vocals working together over some heavy instrumentation, then all of a sudden we're back to another ambient passage (think Mogwai) - but wait! Screams reminiscent of Iselia's LP (which Travis also appeared on) close out the track. By now, it's clear this isn't just any old screamo release. 
Moving though the album, we're met with constant changes of pace. At it's fiercest; crushing guitar waves and soaring screams that remind you of the emotion of bands like Pianos Become The Teeth & La Dispute. At it's most heartfelt; long, slow passages of haunting cleans and soundscapes present in An Absent Crown, My Diadem. Elsewhere, I even heard some brass and tremolo crescendos ala post-rock giants Godspeed You! Black Emporer. If this album is nothing else, it's certainly diverse.  
Halfway through the LP comes The Undertow, a track which highlights everything that Barrow do well. A sick drum fill leads you into a guitar section that wouldn't feel out of place on an At The Drive-In release, which leads us into a heavy screamo verse that carries the punch of a CityCop or a Suis La Lune. After that, a short instrumental bridge before the albums best clean vocals kick in, which also conveniently highlights that these guys write good lyrics too.
I subsided on skin and smoke, attaching my attention to a false and fleeting feeling, seeking anything appealing for a moment's time. And I keep slipping through every phrase, tearing through page after page, the structure has amended, but the cadence hasn't changed. 
If there was one criticism I would make, it would probably be some of the vocal dissonance that gets created by overlapping clean & harsh vocals. This is only really a small issue on one track, but it does have the tendency to throw you off. 
In spite of that, what Barrow have done here is remarkable, particularly for a debut release. It carries a certain weight and authority that you don't hear that often, and one that usually takes a band years to craft. This is not just one of the most pleasantly surprising releases of the year, it's also one of the most accomplished.
Review by Isaac Powell. 
Dec 15
[video]
Dec 14
MUSIC OF THE YEAR
Yo. Been compiling this for a while and thought it would be somewhat interesting for me to say what I think about this years music & get everyone else's personal lists so we can get some mad discussion going. I've said many times that this has been a fantastic year for music, and I think it's actually surpassed 2003 now. Sadly, most of my friends have terrible taste so I'm forced to come here and force my opinion on everyone, haha. Anyway, here we are. 

NOTE : I've separated everything into LPs, EPs & Compilations rather than do releases as a whole.
NOTE II : You might be thinking; 'Yo, where's the Hip-Hop at? He must hate it!' - Not true. I'm a big hip-hop fan but aside from one or two albums, it's been a pretty disastourous year for the genre in my my book. 

* * *
TOP 25 LPs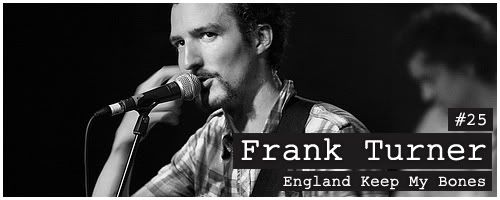 Genre : Folk / Alt Rock 
Recommended Track : I Am Disappeared
Personnel : Frank Turner, Ben Lloyd, Tarrant Anderson, Matt Nasir, Nigel Powell, Franz Nicolay, Chris T-T

The first time I heard Frank Turner was about a month after he had released Love, Ire & Song in 2008. After 20 seconds on the opening track, I Knew Prufrock Before He Got Famous, I still didn't like it. I thought it was going to be one of those annoying Indie albums with over-mixed vocals and self-righteous lyrics. Well, I was wrong. Fast forward to 2011 and he releases this; another excellent folk/alt rock/indie album which contains some of his best material. It's not as good as LI&S, but it's a damn fine album none the less. He tells stories in his tracks, and they're almost always surrounded by fantastic melodies. Superb. 





Genre : Progressive Metal 
Recommended Track : Black Hills
Personnel : Jordan Eberhardt, Chris Letchford, Pat Skeffington, Travis Levrier

It's really a thin line between trash and excellence in genres that are built around technical prowess. I find it's often the case that over complication and insane amounts of time signatures (or as I like to say, 'technical wankery') gets in the way of song writing, and that's how you end up with bands like Dream Theatre and Periphery (sorry). Fortunately, there are some talented groups that can marry science & art, and Scale The Summit are one of them. Delicious instrumental metal.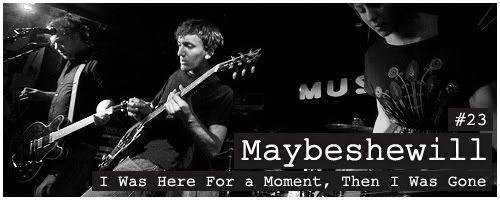 Genre : Post-Rock 
Recommended Track : Accolades
Personnel : James Collins, Matthew Daly, John Helps, Robin Southby, Jamie Ward

This one creeped onto the list yesterday. Such has been the brilliance of the year that I didn't even know they'd released a new LP, and it's already really underrated. Post-Rock of the faster kind (simular to 65daysofstatic), it is both epic and engaging. They're pretty much leading the UK scene and for good reason. I think if I'd have gotten this when it came out it would be much higher up on the list.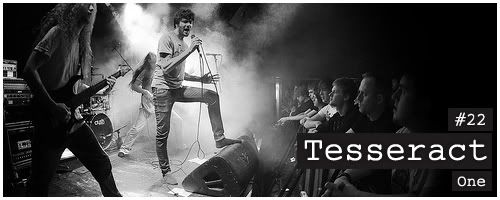 Genre : Progressive Metal 
Recommended Track : Concealing Fate : Part I - Acceptance
Personnel : Acle Kahney, Jay Postones, James Monteith, Amos Williams, Daniel Tompkins

Much like Scale The Summit, but with vocals and the that classic DJENT sound. I'm not a big fan of this genre, mainly because most bands sound the same, but Tesseract can, you guessed it, WRITE ACTUAL SONGS. They produce such good sounds, yet the brilliant vocal performance of Dan Tompkins (who has since left the band) really adds something special. I fear for them now he's no longer part of the group (I saw them live with their new vocalist and it just isn't the same). The 6 tracks in the middle make up their 2010 EP release, Concealing Fate, which is why I think this album is so underrated. A must for metal fans (or music fans). 




Genre : Hardcore 
Recommended Track : White Oak Doors
Personnel : Derek Archambault, Jay Maas, Jake Woodruff, Andy Reitz, Mike Poulin

Ah, Defeater. I'm a big fan of these guys as most of you will know, but such is the strength of the year (repetition alert), this just creeps into the top 25. Crazy, because I really like this album. Not as good as Travels & Lost Ground (always going to be tough), but a great record none the less, full of great instrumentals and the wrapping up of the story from their first LP. A very ambitious album that just falls short of being a classic. Amazing live band, too.




Genre : Folk / Alt Rock 
Recommended Track : O' Sister
Personnel : Dallas Green, Daniel Romano, Dylan Green, Scott Remila

Good old Dallas Green. After the split of Alexisonfire, I wasn't expecting this. Really fun folk album with a heavier twist, coupled with some fantastic song writing and thought provoking lyrics. He also puts on one hell of a live performance; I was lucky enough to see him in London earlier in the year and it was probably my favourite gig of 2011. A great, great album.




Genre : Post-Hardcore 
Recommended Track : Blur
Personnel : Eddie Breckenridge, Riley Breckenridge, Dustin Kensrue, Teppei Teranishi

One of the most consistently good bands of the last decade have been Thrice. They took a 'hiatus' after this album (code for never coming back) which is a shame. However, they went out with a bang, as Major/Minor is their best release since Artist in the Abmulance. Post-Hardcore, but very accessible to people unsure of the genre. Lovely stuff.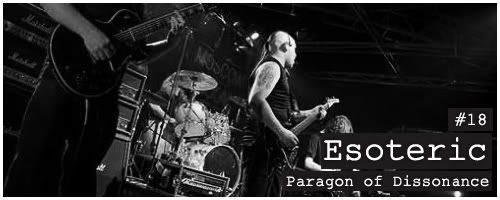 Genre : Doom Metal 
Recommended Track : Loss of Will
Personnel : Greg Chandler, Mark Bodossian, Joe Fletcher, Jim Nolan

Funeral Doom for 2011, yay. Everything you'd want from a doom album is present here; crushing riffs, atmosphere in abundance and it's not too long. Great pacing, too. If you're into doom then get it. If you're not into doom then get it. It will probably change your mind. Brooding shit right here. 




Genre : Post-Rock 
Recommended Track : Plains of the Purple Buffalo - Part I
Personnel : Mehdi Safa, Tom Harriman

There was a time when this was my AOTY. Really glorious post-rock from a UK/US collab project. Quite dissimilar from traditional post-rock in the sense that the song structure is a gradual crescendo, as opposed to something like GSY!BE which replies on multiple quiet/loud passages. Either way, this is awesome so get it.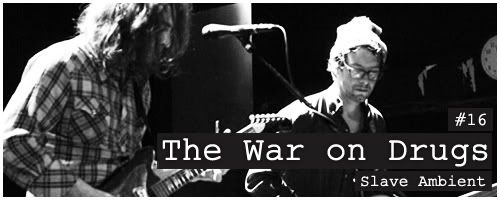 Genre : Indie Rock 
Recommended Track : City Reprise
Personnel : Adam Granduciel, Dave Hartley, Steven Urgo, Robbie Bennett

Probably my grower of the year. I was initially dismissive of this album because I just felt as though they were trying to be Bob Dylan : The Band. Front man Adam Granduciel sounds a lot like him (both in tone and delivery), but after a few listens I realised that they're actually a really talented band. Quite downbeat sounding, but played at a fast pace. Great song writers.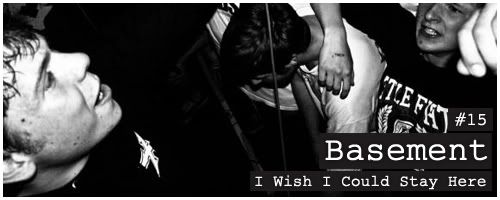 Genre : Hardcore / Emo 
Recommended Track : Fading
Personnel : Adam Granduciel, Dave Hartley, Steven Urgo, Robbie Bennett

Another one that sneaked in at the end. Basement's blend of multiple genres (Emo, Punk, Hardcore, Post-Hardcore) reminds me a lot of Break Even, and they're just as good. Another UK band in the list too. A very punchy album that moves at a brisk pace and goes through multiple changes of direction. Very good shit. 




Genre : Folk 
Recommended Track : Perth
Personnel : Justin Vernon et al. 

Another grower. I was disappointed with this at first, but I think I was expecting too much after the brilliant For Emma, Forever Ago. After I calmed down, I took this for what it is; a great folk album that tells a great story. Very much a change from his previous LP, but one that I've learnt to love. Also, LOL at getting nominated for 'Best New Artist' from the Grammy's. Dear me. 




Genre : Post-Metal 
Recommended Track : Beyond The Infinite
Personnel : Lee Husher, Tom Watson, Liam Stewart, Jamie Starke, Matthew Bunkell, Alex CF

Finally some post-metal up in here. Lapsus tells a story that was influenced by Philip Pullman's 'His Dark Materials' books (which were great). So, a conceptual post-metal album, eh? I bet some are thinking of Isis right now, and it's not a terrible comparison. However, they have their own kind of brooding sound which I think matches the story they've crafted. Great stuff.




Genre : Post-Hardcore 
Recommended Track : Orange Time Machines Care
Personnel : Joe Arrington, Cory Lockwood, Ben Wiacek, Michael Franzino, Michael Littlefield, Kurt Travis

A really good melodic post-hardcore band that really benefited from having Dance Gavin Dance's ex-vocalist, Kurt Travis, on board. He really puts in a shift here in the cleans department. It's basically a mix of ATDI, Glassjaw & DGD and it's really a good introduction to the genre. Not a classic by any means, but great song writing and one of the best openers of the year in Orange Time Machines Care.




Genre : Neo-Classical 
Recommended Track : Steep Hills of Vicodin Tears
Personnel : Adam Wiltzie, Dustin O'Halloran

Time for something a bit different. This is a really soothing Neo-Classical album from Stars of the Lid man Adam Wiltzie & classical muscian Dustin O'Halloran. It's a gorgeous album, with low key sound-scapes overlapping soft melodies. Something that I spin when I need to chill out in between all this hardcore. Surprise of the year for me. 




Genre : Progressive Instrumental 
Recommended Track : Let Yourself Be Huge
Personnel : Ben Sharp

Into the top 10. First of all, this is probably the shortest album on the list, clocking in under 30 minutes. But man, what great use of time. Amazing guitar loops from one-man-band Ben Sharp, but the progressive, mellow style really surprised me given his previous material. Very chilled at times, but then kicks into another gear just when you want it to. Almost like a post-rock album in the way it grows. Watch out the the fantastic use of vocals in the closing track, too. 




Genre : Electronica 
Recommended Track : T-1000
Personnel : Peter Cooper, Sam Westley, Tom Barton-Humphreys

HUGE album. One of the finest Electronic albums I've heard for many a year. Disgustingly good atmosphere and nearly perfect pacing. Dark, brooding; sounds like it could be used as the theme to the most unsettling game of all time. It would have been top 3 if it were a regular year, but we're talking about 2011 aren't we. Acquire this for sure.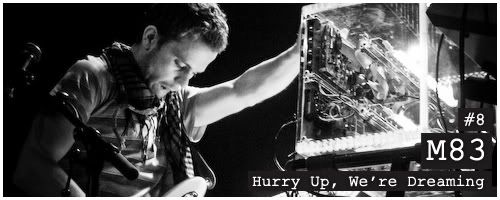 Genre : Electronica 
Recommended Track : Wait
Personnel : Anthony Gonzalez, Yann Gonzalez, Morgan Maurin, Jordan Lawlor

Electronica again, but of a different kind. Rather than the suburban sound-scape that Swarms turns into, this is more of a diverse album that crosses many different genres with lots of vocal samples. It's also pretty uplifting stuff, and happens to be one of the most ambitious albums of the year. It's pretty long, but it deserves your full attention.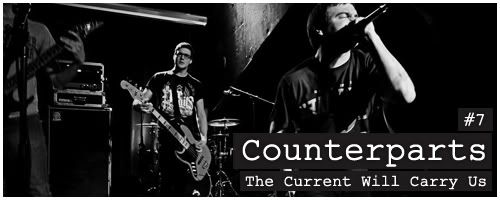 Genre : Hardcore 
Recommended Track : Optimist
Personnel : Brendan Murphy, Jesse Doreen, Alex Re, Eric Bazinet, Ryan Juntilla

Back to Hardcore. Counterparts have made something very special here, fusing traditional anger with modern melodic structures of bands like Defeater & Modern Life is War. Really enjoy the amount of energy on the LP and a strong improvement over their debut record. Get this.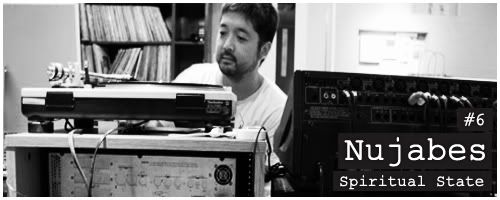 Genre : Jazz / Hip-Hop 
Recommended Track : Yes
Personnel : Jun Seba

This is a contentious one, as it's a posthumous album from legendary Japanese producer Jun Seba, who sadly died way too young at 36. However, it's SO good that I haver to include it, as it was released in Japan this year. Fantastic blend of smooth free-jazz accompanied by some very talented underground rappers. It's a fascinating mix, and whilst not QUITE up there with Metaphorical Music, it's still an essential album from a very talented man. 




Genre : Post-Hardcore / Emo 
Recommended Track : King Park
Personnel : Jordan Dreyer, Brad Vander Lugt, Chad Sterenberg, Kevin Whittemore, Adam Vass

TOP 5 TIME. La Dispute open the show with Wildlife, a brilliant album that takes all the emotion from their debut LP and surrounds it with heavier instrumentation (think Touche Amore / Pianos). It's more accessible than Somewhere.. but it packs one hell of a punch. Jordan Dreyer's vocals will still divide opinion, but if you're like me and have learnt to appreciate them, then theres no reason why you won't love this LP. Top stuff. 




Genre : Folk / Indie 
Recommended Track : Halloween Pt I
Personnel : Laura Stevenson, Mike Campbell, Alex Billig, Peter Naddeo, Dave Garwacke

This, in my opinion, is one of the most endearing albums I've ever heard. Amazing song writing ability and a vocal range more powerful than Darth Vader himself. Haunting, emotional and beautiful all at the same time. Was my AOTY for the LONGEST time, and she's magnificent live. So good.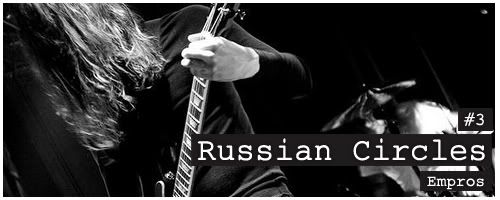 Genre : Post-Metal 
Recommended Track : 309
Personnel : Mike Sullivan, Dave Turncrantz, Brian Cook

WAR EMPROS. Was my AOTY up till this morning. Brilliant stuff; best post-metal album since Somewhere Along The Highway and an absolutely mighty drumming performance. Awesome songs, awesome album. Nothing bad to say. Get it if you haven't; if you have I'm sure it's near the top of your list too.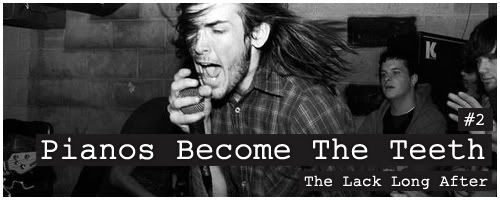 Genre : Hardcore 
Recommended Track : I'll Get By
Personnel : Kyle Durfey, David Haik, Chad McDonald, Zac Sewell, Mike York

BAZINGA. Basically the Travels of 2011. Amazing melodic hardcore release with my favourite hardcore vocal performance ever. Phenomenal musicianship but the most powerful thing about this album is the lyrics and story belted out by Durfey. Will knock you for six and has an absolute ton of great moments. Could easily have topped my list.




Genre : Indie Pop 
Recommended Track : Peace of Mind
Personnel : Hayley Mary, Heather Shannon, Nik Kaloper, Sam Lockwood

Wait, what? That's right - an indie pop album is my AOTY. After changing my mind 10 times I finally decided that there wasn't an album as good as this one in 2011. Amazing melodies, musicianship, song writing (you know I love this) and some of the best female vocals I've heard since Kate Bush. Peace of Mind is my track of the year, and once again Australia proves to be the best country in the world for Indie. 
* * * 

The BEST EPs

No, these don't get special banners! That will teach them for not making full lengths. 

EP : Glassjaw - Coloring Book
Genre : Post-Hardcore 

EP : Corelia - Nostalgia 
Genre : Progressive Metal 

EP : Cynic - Carbon Based Anatomy 
Genre : Progressive Metal 
* * * 

The BEST Compilation




Genre : Alt Rock 
Recommended Track : Too many to name.
Personnel : Casey Crescenzo, Nick Crescenzo, Maxwell Tousseau, Connor Doyle

This gets its own write-up for being so fucking awesome. One of the most ambitious releases ever (36 Tracks!) and also one of the best of the decade. Stunning variation and I'm amazed how quickly they wrote this amount of good music. Truly brilliant collection that is just as essential as any of my main list. Would love to see this played through live. 
* * * 

My Honourable Mentions LIST

LP: Tenhi - Saivo
Genre: Progressive Folk

LP: Olafur Arnalds - Living Room Songs
Genre: Neo-Classical

LP: Will Haven - Voir Dire
Genre: Metalcore

LP: Manchester Orchestra - Simple Math
Genre: Indie / Alt Rock

LP: Steven Wilson - Grace for Drowning
Genre: Progressive Rock

LP: Thursday - No Devolution
Genre: Post-Hardcore

LP: Iselia - Life From Dead Limbs
Genre: Screamo

LP: Heart in Hand - Only Memories
Genre: Screamo / Hardcore

LP: Oh, Sleeper - Children of Fire
Genre: Metalcore

LP: Bomb The Music Industry - Vacation
Genre: Pop-Punk / Punk
LP: Fair To Midland - Arrows & Anchors
Genre: Alt Rock
LP: The Weeknd - House of Balloons
Genre: Urban
* * * 

Biggest DISSAPOINTMENT 2011

Opeth - Heritage 

STOP TRYING TO BE KING CRIMSON AND GO BACK TO PLAYING AMAZING MELODEATH YOU STUPID FUCKING IDIOTS. 

That is all. 
* * * 

Closing Comments

I hope you guys enjoyed this (or at least read it LOL) I realise it's a tl;dr but I care a LOT about music so I'm doing it for myself as much as anything. I just needed to make sense of this awesome year. 

Cheers,
Isaac.